Jillian Browning; ACT ASC President June Interview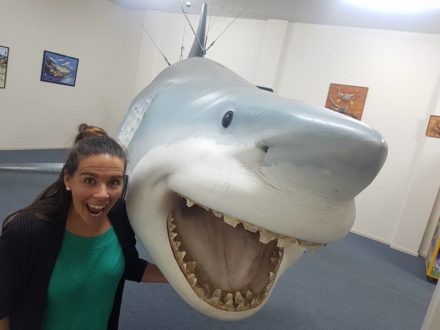 Why did you choose to study science?
When I was in year 3 my parents took me on a whale watching trip and I fell in love with the ocean. Ever since then I wanted to be a marine scientist and I followed through with it right through to university where I studied a Bachelor of Global and Ocean Science.
Looking back now, what has been the best part of your career in SciComms?
The best part of my career has been the amazing people I have had the opportunity to work with. I have had a lot of fun experiences like joining a whale research vessel, volunteer work in Indonesia and running engaging events but the real highlight is the friendships and learning from great people.
Where has your career led you?
I have had the amazing opportunity to work on the beautiful Sapphire Coast in Eden NSW for 5 years and I also spent 7 months working on a volunteer project on Lombok in Indonesia and attend a conference in Sulawesi.
What excites you most about your work?
The variety and creativity. I love coming to work each day and having something new to work on and the opportunity to stretch my creative muscles in designing new exhibits.
What advice do you have for anyone considering a career in SciComms?
Give it a go! Try new things, expand your skills and be willing to travel. Being open and flexible and having a can-do attitude will get you far and give you amazing opportunities.
What are some of your greatest challenges that you've overcome in your Sci-Com career?
The greatest challenge I've come up against is the stiff job competition. There are lots of people with great Sci Comm skills and not a large amount of jobs in capital cities unfortunately. The best way to overcome this is to give yourself an edge, volunteer for sci comm groups and events, get jobs in regional areas where there is less competition and more chance to diversify your skill set.