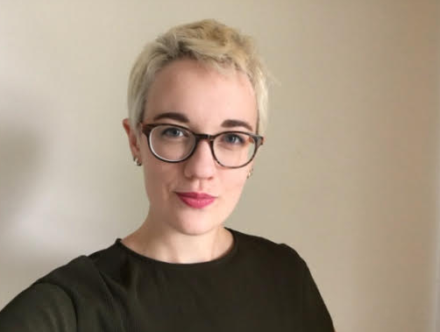 Why did you choose to study science communication?
When I was still in high school, I was pretty convinced I was going to become an archaeologist or veterinarian. But, during grade 12 – in that pivotal year of university degree selection – I happened to take a communications course at the University of Queensland (UQ). I was completed diverted from my intended field and ended up studying all things communication for the next four years.
After completing my undergraduate degree, I realised that I wanted to specialise in an area that I thought was pretty central to the way we live our lives. UQ offered a Masters in Science Communication and the rest is history.
Looking back now, what has been the best part of your career in SciComm?
The best part of my career in science communication (so far) has been running communications for quantum physicists while completing my PhD at the Centre for Public Awareness of Science. It's been an intense way to work virtually two jobs at once. It's also helped me keep connected to the practitioner and researcher aspects of the field. Incidentally, that's one of the best parts of science communication – the way we share information between research and practice!
Where has your career led you?
Working with the quantum physicists has been pretty interesting to say the least! One fascinating project was an international citizen science experiment called the Big Bell Test. We worked with research groups around the world to coordinate more than 100,000 citizen scientists in the world's first global quantum physics experiment!
What excites you most about your work?
There's an incredible amount of variety in my work, both in terms of the content you deliver and the people you work with. I enjoy working with scientists at all career stages on how they communicate their work. Working with the research centre has also been a great way to pursue something I'm passionate about which is improving diversity and inclusion in STEM (and STEM-related) fields.
What advice do you have for anyone considering a career in SciComm?
Familiarise yourself with the different career options available in science communication! You might be a TV presenter, a researcher, a communications manager… you might run a consultancy or work in a museum. There are a lot of options, so you need to tailor your education and growing portfolio to suit what you are interested in pursuing.
Also (as Rachel Vorwerk said in her January 2020 SCOPE interview), be open to opportunities! You never know where they might take you.