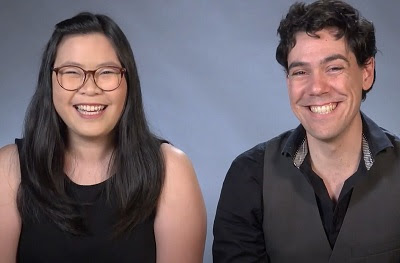 Hello ASCers,
We're excited for our first SCOPE newsletter as co-presidents! Jirana and I are grateful for the membership's support in electing us into this role and are really keen to contribute back to the community at a national level.
We hope that you all found the recent symposium valuable. Personally, we both were inspired and impressed by the stories on the presenters' research, practice and creativity. A huge thank you to the co-convenors who put together the program under Lisa's direction.
We'd also like to formally thank Lisa who has led the ASC nationally over the last three years. Her contribution has provided the ASC resilience and much-needed stability during a very difficult time. Jirana and I are indebted to her for giving us a much easier starting point for our tenure as co-presidents. Thank you.
Looking toward 2022, the new executive will start regular meetings in late January or early February. Jirana and I are both very keen to capture ideas to develop the strategic direction for the association in a consultative manner. Get your thinking caps on over the break. We will be seeking input from the membership early in the new year.
All the best wishes over the new year period, and good luck with your communications,
Tom & Jirana