…with some words from recent ASC2014 conference session chairs…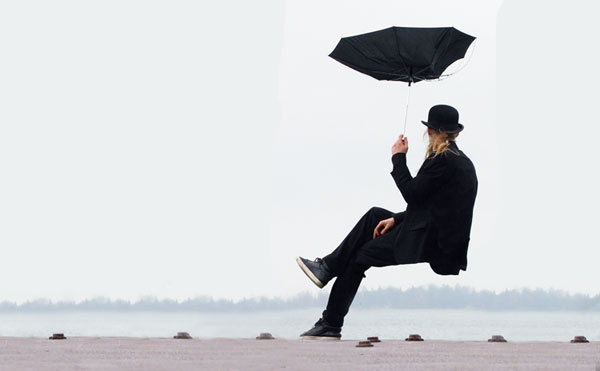 In the recent national conference for all those who make science accessible our session chairs had a lot on their plate.
As well as ensuring that more than five hundred delegates could move between over seventy individual sessions in a somewhat orderly fashion without stealing time from other sessions or from networking, they were also responsible for conducting each session in a way that delivered the greatest value to the gathered audience interested in the topic being discussed.
The role of a Chairperson can be traced back to the early development of procedure in parliament.
According to Robert's Rules of Order,
"The distinguishing feature of the early parliaments was the fact that the barons of the Council were invited not only to express their opinions individually on matters laid before them by the king, but to discuss, with each other, the overall "state of the realm" —the business of "king and kingdom" rather than only "the king's business".
(see Introduction, xxxii)
The latter part of the sixteenth century through the seventeenth century "was a period of prolonged internal conflict over the Prerogatives of parliament—as opposed to those of the king—which stimulated an increased interest in procedure…" (see Introduction, xxxiii)
These early efforts to learn to rule democratically led to the development of a number of rules of order still in use by chairs today.
Points of order such as: 'one subject at a time', 'alternation between opposite points of view' and 'refinement of the debate to the merits of the pending question', help us to explore the "state of the realm" collectively with a view to discovering or creating new knowledge for the benefit of all.
Although our national conference is not exactly parliament, session chairs have a similar set of challenges.
We thought we'd ask three session chairs highly commended in recent conference feedback for a few pointers on how they do such a good job.
"The only two things I'd say is
be religious on time (stop on time is *the* most important thing, start on time if at all possible. Reward those who came on time not those who turned up late), and
be human."
"I think Will put his finger on the key issue: Timing. You need to agree with presenters before the session how long each will speak, in what order, when there will be questions and who will field them. Give signals (eg five fingers for five minutes left) to warn speakers when to stop.
Start on time, otherwise speakers are disenfranchised, and those who arrived on time are forced to wait.
Being human is a good idea, although it isn't something I consciously think about. I will try harder."
"I would say one of my main things is to prioritise content. I know I will always have a few things more than I can get through so I like to know in advance what I can chop when I start to run short on time.
I agree with Leonie's strategy and if I can, discuss time limitations and signals with speakers beforehand.
Will's recommendation is also important – stopping on time, although I find the 'organic' conversations may carry on. I normally try to signal the end of proceedings, formally wrap up and then let people continue to chat if they so desire."
A big THANK YOU to all our ASC2014 Conference Chairs and Facilitators for volunteering their time and expertise to facilitate the growth of new knowledge fairly and collectively.
See: Robert's Rules of Order Newly Revised, 11th edition (By Henry M. III Robert, Daniel H. Honemann, Thomas J. Balch).