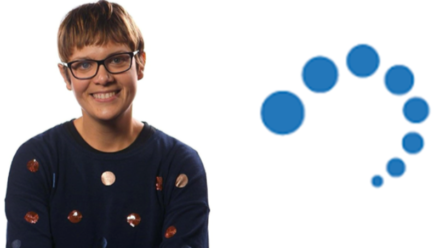 Late in 2020, I zoomed in to the World Congress on Science Literacy on behalf of ASC, where I was among dozens of international guests invited to share a 2-minute flash update on the theme of the Interaction of science communication and social governance in light of the pandemic year.  It was a fascinating insight into how SciComm and public health had done in light of this huge challenge.  My short contribution reflected on the SciComm lessons learned and re-inforced during 2020:
Ensuring your message is reaching the full diverse audience in all the languages needed – very important in a multicultural society like Australia.
The messenger is as important as the message – who is doing communication, are the best people being given the platform to share their expertise?
The value of trusted media sources, such as the ABC in Australia who performed an extraordinary job to share up to date factual information across many platforms.
Repetition repetition repetition – one message will always miss someone, and so you need to repeat it again and again.
Transparency of data, and how that data is being used to inform decision making.
The value of leadership.
And that it's very important to communicate the uncertainties and limits of our knowledge, especially where the science is constantly evolving as we learned more about the virus over the year.
There are also some key things that we've learned from this crisis that can be applied to other crises we face like dealing with climate change.  We've learned that:
Delay is costly.  Time is the one resource that you never get back.
Whatever policies we put in place need to take human behaviour and our inherent biases into account.
The problems of inequality are magnified without timely effective action.
Global problems require global solutions and international cooperation across many levels.
More recently I sat on another zoom ca for the committee for the World Organisation for Science Literacy – a project championed by the Chinese Association for Science and Technology to foster international co-operation and knowledge sharing around science communication.  This group will be focussing on a number of activities in 2021 including:
Science Literacy Research Group
Resource Sharing
Activity and training (particularly for young people)
I will continue to sit on this committee on behalf of ASC, with a particular interest in the Science Literacy Research area, but if you are interested to know more about this, please get in touch with me at president@asc.asn.au