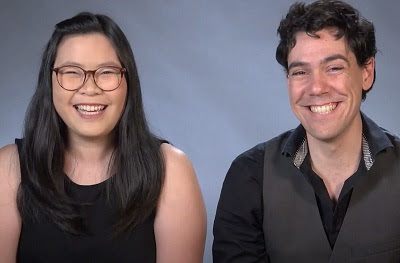 Happy Chinese New Year to those who celebrate this festival, and welcome to the year of the Tiger. It's also World Interfaith Harmony Week, and later this month is the International Day of Women and Girls in Science (11 Feb). We know that many of you will be acknowledging this day within your organisations and personally. We hope that you have meaningful messages on gender equity to share and continue the fight for full and equal access and participation for women and girls in science.
After a somewhat extended break over New Year, the national team will be meeting officially in their new roles for the first time tomorrow. For what feels like the real start of our co-presidency, this is a particularly exciting moment and we are keen to get going on plotting out the coming year. We've already had a catch-up with our National Editor, Cedric Bauer, to start discussions on this newsletter and our other internal communications. The three of us had a unanimous desire to amplify the voice of, and to prioritise projects in response to the broader membership.
To that end, we've put together a quick form to capture some initial thoughts to help shape our thinking for the year ahead both for SCOPE and more generally. You can access the form here, or feel free to email us directly if you'd prefer.
And finally – a quick congratulations to our National Secretary, Dr Michelle Reidlinger, who as of earlier this year, is the new Editor in Chief of the Journal of Science Communication. We wish you all the best in the role.
J&T