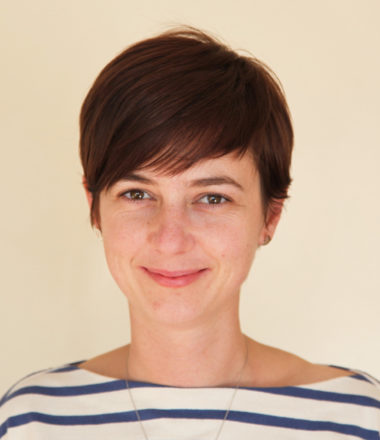 Dr Belinda Liddell is a psychologist who's working to understand why some refugees recover from trauma and displacement more quickly than others. She is also looking at how different cultures perceive and respond to emotions, and how this might affect the experience of trauma and stress. 
Why did you choose to study science?
I chose to study psychology because I was initially interested in becoming a neuropsychologist. As my degree unfolded, I realised how much I enjoyed research and I decided to do a PhD in cognitive neuroscience. That led me to a career in research, with a few twists and turns along the way.
Looking back now, what has been the best part of your career in SciComm?
The best part for me has been that engaging purposefully in SciComm has given me the opportunity to talk with people outside of my direct area of research, who hold different perspectives, life experiences and opinions. I find these discussions inspiring and sometimes challenging. They often spark new ideas too!
Where has your career led you?
I'm currently a Research Fellow in the School of Psychology at UNSW Sydney and the Deputy Director of the Refugee Trauma and Recovery Program. I'm currently working on understanding how refugee experiences – including trauma and family separation – shape how the brain functions, including in terms of emotional experiences and social interactions.
What excites you most about your work?
I'm excited about trying to merge using a scientific lens to study important human rights and political issue – that is forcible displacement and refugee health.  I believe that science can play an important role in informing the debate on these critical issues and deliver the evidence base needed to make informed policy and practised decisions.
What advice do you have for anyone considering a career in SciComm?
For researchers who might like to develop their SciComm skills, I'd suggest taking any opportunity you can to practice communicating outside of your immediate academic field. Write for different forums, for your society newsletters, for a blog, do a radio interview, e.t.c. Consider more formal training – including the ABC Top 5 program – and most universities have media and communications training for scientists if they seek it.
What are some of the greatest challenges that you've overcome in your SciComm career?  
I'd say my greatest challenge is my nerves, and I wouldn't say I've overcome them! I still get pretty nervous when communicating science, but I have learned to manage this much better through practice (and making lots of mistakes!).