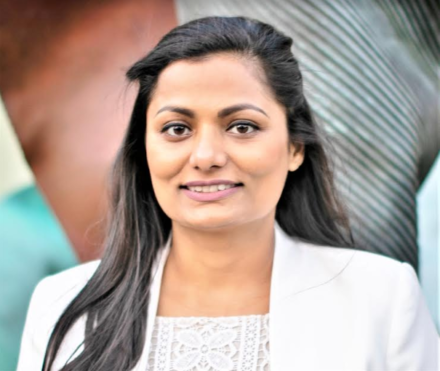 Astha Singh – ASC October SCOPE interview
Why did you choose to study science?
The decision to study an undergraduate degree in science for me was led by interest and curiosity. I have been genuinely curious about scientific concepts, new technology, discovery and innovation. One of the most important factors for us to choose in our field of study is the impact of family, friends and peers. This was the case with me too, my family influenced this decision to pursue studying science and navigating careers in this industry. 
Looking back now, what has been the best part of your career in SciComm?
Generally speaking, I really enjoy meeting and speaking to talented and bright minds in STEMM. The experience of learning about their work is rewarding and inspiring. The finest experience in my Scicomm, science outreach and marketing journey so far has been the FameLab program by British Council, Australia. It was fascinating to work with the top scientists from all over Australia, learn about their research and be part of their coaching and mentoring through the program.  
The other aspect of my career that I enjoy the most is bringing people from a wide spectrum of backgrounds together. I believe that reassuring Diversity and providing opportunities to people from all communities, colours, languages and backgrounds is the key to tapping into the bright minds and talents that exist amongst us. 
Where has your career led you?
My career path has had a navigated journey so far. I manoeuvred my profession from academic science and research into the communications, marketing and media space of the STEMM industry. Currently, I work in the startup Centre of the University of Wollongong's Innovation and Commercial Research called 'iAccelerate'. At iAccelerate, I work with CEO's and teams in over 60 diverse startups that have spun out from research initiatives, startup ideas and business plans that the local, regional and internationally based founders have come up with in recent times. I enjoy assisting people with technical and business acumen that have huge potentials to make impact, in turn generate opportunities for themselves, for the region and create employment. 
I also work towards multicultural initiatives and Diversity in STEMM advocacy as I'm passionate about this space. 
What excites you most about your work?
Promoting the wealth of talent that Australia holds in the STEMM industry and being part of the greater impact is what excites me the most. I love creating marketing campaigns, external media opportunities, public relations avenues for technology, ideas and people that are committed to creating impact. 
What advice do you have for anyone considering a career in SciComm?
Do not be afraid of failure: it is but a stepping stone to success. Wear it like a badge of honour. Things didn't always go my way during those PhD years, but I am not the first research scholar to say that! And even after, as I decided to manoeuvre my career into something different, all I got initially was a series of knockbacks. Those moments though, became a foundation for resilience and endurance, and motivated me to soldier on with the career pathway of my choice.
Never stop learning. I have taken this desire to learn, and the courage to ask questions, beyond the walls of university, constantly challenging myself with new opportunities and ideas. I don't need to tell you that it is the simple desire to discover, that fuels science. For myself, I hope to maintain a childlike curiosity even as I grow into my sunset years!
There is no bias in this world. We make our own prejudices. As an international student, I came to realise early on that it is our attitude and response to circumstances that ensure how connected we become in a new place with new people. I strongly believe that diversity and inclusion open doors to empowerment and future leadership, for everyone. You will all have different circumstances but no matter what they are, Australia has and will continue to provide equal opportunities and a great start-line for a promising future – so give it all you've got!
Twitter- @asthasingh —— LinkedIn- www.linkedin.com/in/singhastha/