The upcoming conference program is looking fantastic with a huge range of speakers sharing experience and expertise across health, environment, media, research, creativity, behaviour change, gender equity and more.  We are very pleased to announce and highlight some of our keynote sessions for ASC2020 below.

Monday opening plenary – Can we save our grandchildren? Inspiring change in an age of denial and despair
The planet is in melt down. Since the 1970s scientists have issued repeated warnings about global warming and of the catastrophic impacts on our planet and our survival unless we reduce carbon emissions . Yet as the scientific evidence mounts, the facts are deliberately obfuscated by political and institutional restraints and vested interests .No wonder many scientists report feelings of frustration, depression and despair.
How do scientists and science communicators can overcome these obstacles?
How we can present the facts about the climate emergency and the array of interconnected existential threats in a way that resonates with people across all sectors of society and make a compelling case for taking action?
Produced by Alison Leigh, past Editorial Director and current consultant to the World Congress of Science and Factual producers, featuring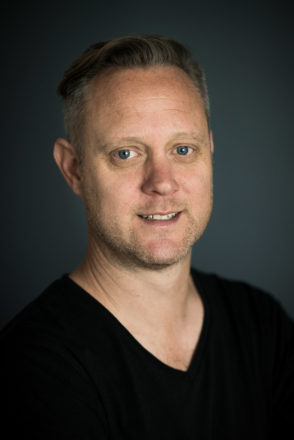 Tuesday lunchtime plenary – Broadcasting for Impact
Stephen Oliver, ABC
In this session Stephen will discuss producing broadcast content that has far reaching impacts from attitudes to recycling, to senate inquiries on seafood labelling, and how lessons learned are being translated to current ABC projects on climate change including The Fight for Planet A: The Climate Challenge documentary.
Stephen Oliver has written and directed many award -winning films and series, developing two distinct strings to his bow – making entertaining comedic docs about popular culture like "Skippy: Australia's First Superstar", "Chateau Chunder: A Wine Revolution", "The Secret History of Eurovision" and "Stop Laughing this is Serious", alongside hard-hitting campaign shows like "What's the Catch?" which led to a Senate Inquiry on seafood labelling, "How to Save the World" on climate change which broadcast to over a million viewers on the opening day of Paris COP21 and "For the Love of Meat". He has since launched his TV commissioning career at the ABC with notable success, looking after some of the national broadcaster's biggest hits including Logie and AACTA winning War on Waste, Venice TV prize and AACTA winning Employable Me, Love on the Spectrum, Don't Stop the Music, Can we Save the Reef? and Exposed: The Case of Keli Lane. Stephen introduced impact campaigns to the ABC, with notable success, including on two series of War on Waste, with 68% of the huge audience declaring to have changed behaviour after watching the show. He has two major climate shows in production for 2020, but his tireless environmental campaign shows have since persuaded him to give up his habit of eating exotic and endangered animals.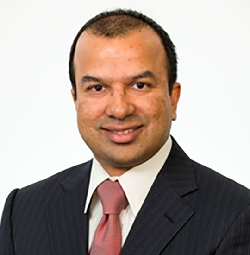 Tuesday afternoon plenary – Effective engagement with Policy Makers
Subho Banerjee, Research Program Director, Australia & New Zealand School of Gov't (ANZSOG)
How do policymakers come to decisions? Why do scientific "truths" sometimes get ignored? What influence if any can scientists have on the process?
This session from a science-trained policy wonk will help you get inside the head of a policymaker and understand what is going on in there. Learn how to get on the agenda and have fruitful discussions that create real change.
Dr Subho Banerjee is the Research Program Director at ANZSOG. He is also a Visiting Fellow at the Crawford School of Public Policy at the ANU, and Adjunct Associate Professor at the School of Government and International Relations at Griffith University. He works on the interface between academia and public policy practice.
Subho was previously a Deputy Secretary in the Australian Public Service, and has served in a range of strategic policy and program implementation roles spanning economic, social and environmental policy areas. He has also worked as a management consultant in the private sector, and for an Indigenous policy thinktank.
Subho holds a BSc and PhD in Physics from ANU. He also holds Masters qualifications in economic and social history, and environmental change and management, from the University of Oxford, where he was a Rhodes scholar.
Registrations are still open for ASC2020 – click here for registration options.