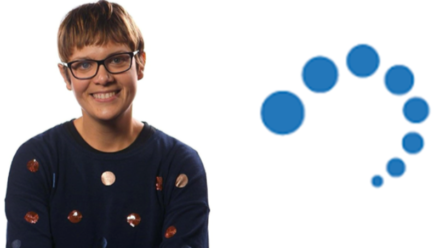 I have a group chat with a group of friends from high school that's not always super active, but this week was a flurry of excitement as a couple of my mates got their first COVID vaccinations.  Even when you're a health professional, you can still feel nervous if you're one of the first people in Australia to get it.
Aussies generally have high trust in vaccines, although there is some hesitancy around the COVID vaccines.
Mistrust of vaccines, no matter how unfounded, causes an increased perceived risk of vaccination.   Recovery of public confidence in vaccines takes time.  And the speed of the rollout is what we're aiming for – the Australian government has stated their ambitious but achievable goal of delivering 45 million vaccine doses by the end of October this year.
So how much information does the public need in order to trust the system that provides vaccines?   And how much is too much?
These are the exact research questions that our next guest in our webinar series, Dr Kate Attwell, will be answering.
A political scientist, Dr Attwell is interested in the intersection of policy, identity, attitudes and behaviour as they pertain to health consumers, healthcare providers and governments. She leads the large interdisciplinary research project "Coronavax: Preparing Community and Government" with colleagues from UWA and Telethon Kids Institute.
Join us online on Wednesday 17 March at 7.30pm AEDST and register via this link