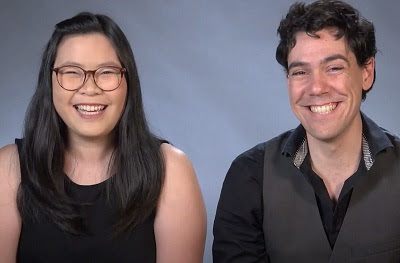 This month we write from different continents with Tom still traveling Europe after the PCST conference where we put forward our bid to host PCST2027. You may have had the opportunity to attend the webinar on PCST but for those who couldn't make it, Tom has promised to give a thorough update on how PCST went, however it's been hard to resist the warm sun of Malta. In short, we did not win the bid, and we've received some feedback that will inform any future bid attempt.
Last month we also had a webinar with the ASC's Science Meets Parliament delegates. We hope to have the recording online soon – just as soon as we recover access to our YouTube account! Stay tuned.

Looking forward, it's time for us to be thinking about the next ASC conference, and it'd be great to get some help with this and create a conference committee. Expressions of interest are open for those who wish to help, gain experience or be a part of organising the next conference wherever it may be. Some of you may be aware of some of our initial ideas but nothing is confirmed so be creative. Fill in this form if you're interested in being a part of the organising committee.

Finally we'd like to end with a reminder that we're always on the lookout for people who want to help ASC, or are looking to gain experience in ways that ASC can help. If you're wanting more experience interviewing, writing articles, policy, government or advocacy work, website, project or event management, please get in contact. We'd definitely appreciate the help.