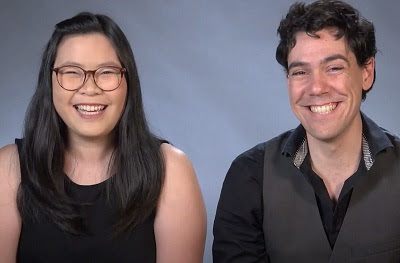 Welcome to 2022 and the January issue of SCOPE. For those lucky to have had a break, we hope it was a restful, safe and rejuvenating one. We did want to acknowledge the current economic and health crisis and that there will be many within our community who will be affected by the current situation in Australia. Our thoughts are with you, and invite you to reach out if there is anything we may be able to assist with during the year. We wish strength and perseverance to all the ASC community and particular endurance to those working on health or COVID-19 communications.
Looking forward, we're both really excited for the year ahead and anticipating our first national committee meeting in the coming days. Local branches will be meeting soon as well. There's progress already underway on forward planning for the year and we are considering a range of activities to support the membership. Expect to hear more soon about some rather valuable projects both at the local and national level via our channels for how you can get involved.
Finally, we wanted to take a moment to acknowledge the recent passing of Professor Mike Gore AO. Many within our community would know (and were even trained by) Mike. The monumental impact he has had in the science communication sector in Australia was inspirational and invaluable. His legacy lives on in the science circus, Questacon, the ANU and in the hearts of so many of his students and colleagues. We will be putting together a small tribute for Mike on behalf of the ASC in the coming days, so please keep an eye on our social channels for a call out should you wish to contribute.
Good luck and best of health for the year ahead.
T&J