Main page | Welcome reception | Gala dinner | Post-event mixer | EMCR day | Program | Talks, panels & workshops | Speakers | Buy tickets
---
Invited keynote speakers
Dr Cathy Foley AO FAA PSM
Australia's Chief Scientist
Dr Cathy Foley became Australia's ninth Chief Scientist in January 2021 after a lengthy career at Australia's national science agency, the CSIRO, where she was appointed as the agency's Chief Scientist in August 2018.
Dr Foley's previous roles include membership of the Prime Minister's Science, Engineering and Innovation Council, President of the Australian Institute of Physics, President of Science and Technology Australia, Editor-in-Chief of Superconductor Science and Technology journal, and a council member for Questacon.
Dr Foley is committed to helping Australia realise the transformative potential of critical technologies and meet the climate challenge. She is an inspiration to women in STEM across the globe and focused strongly on equality and diversity in the science sector.
Dr Foley is in an invited keynote conversation with Director of CPAS, Prof. Joan Leach, on Wednesday morning.
---
Professor the Hon. Kim Carr FTSE
Former Minister for Innovation, Industry, Science and Research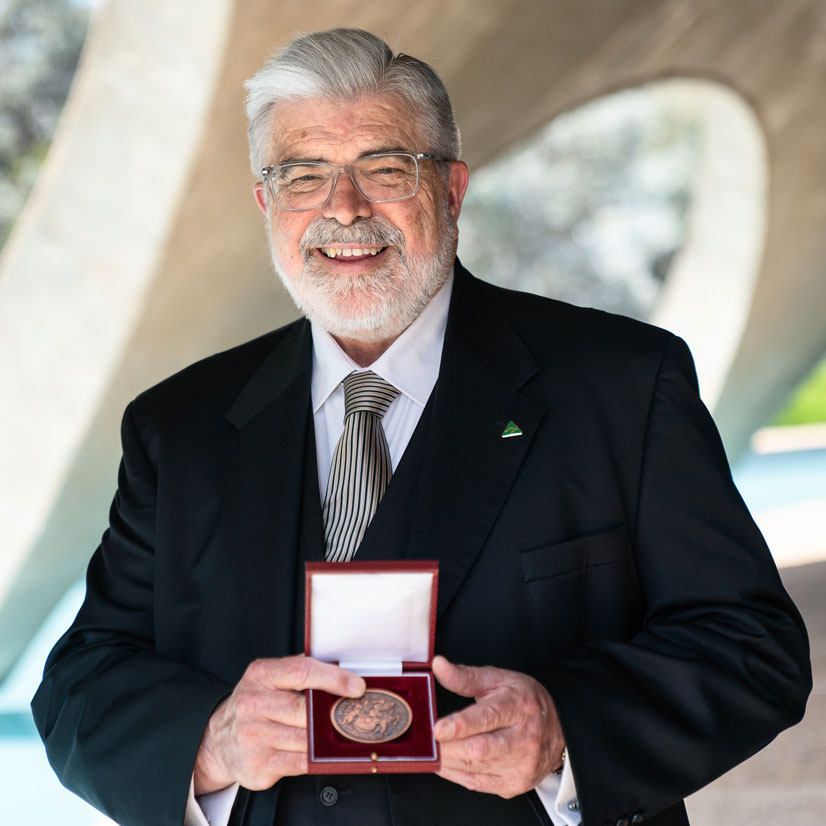 Professor The Honourable Kim Carr was a Senator for 29 years. A former tech-school teacher, he was drawn to politics by the transformational possibilities of science and education. He was elected as a Senator for Victoria in 1993 and retired at the end of his term in June 2022.
Kim was appointed Minister for Innovation, Industry, Science and Research in 2007, a cabinet post he held for most of Labor's previous six-year term in government. He also served as Minister for Manufacturing, Defence Materiel, Human Services, and Higher Education.
He is currently a Vice Chancellor's Professorial Fellow at Monash University.
Kim made a significant national contribution to policy in these areas, through the important reforms he introduced while in government, his scrutiny and incisive questioning of government policy while in opposition, and the unparalleled longevity of his close engagement in these issues.
In 2022, Kim was made an honourary fellow of both the Academy of Technology Science and Engineering (ATSE), and the Academy of the Humanities (AHA). He was also awarded the Academy of Science Medal – only the second politician to receive this honour. Prime Minister Bob Hawke in 1990, was the first.
Praised by both sides of politics for his unstinting advocacy of Australian innovation and industry, Kim's resignation from Parliament in 2022 elicited accolades from leaders in higher education, research and manufacturing, particularly for his profound understanding of and appreciation for the interconnectedness of these sectors.
Kim has been acknowledged as one of the strongest supporters of Australian manufacturing, technology and science in the Australian Parliament.
Kim launched the Inspiring Australia strategy at an ASC conference in 2010, and is speaking on Thursday morning, preceding a panel discussion the impact and possible future of Inspiring Australia.
---
Prof. Tom Calma AO FAA FASSA
Chancellor, University of Canberra, and co-chair of the Indigenous voice to government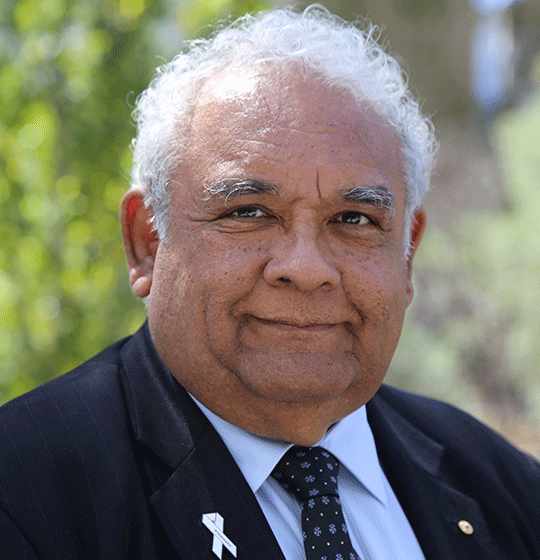 Prof. Tom Calma is an Aboriginal elder from the Kungarakan tribal group and a member of the Iwaidja tribal group. He was appointed an Officer of the Order of Australia in 2012 and named ACT Australian of the Year in 2013 for his work as a human rights and social justice advocate.
Tom has long been a champion for the improvement and advancement of Indigenous peoples' health, justice, education, and employment status. His research interests include pharmacological application for scabies control, genomics, Indigenous cancers, tobacco control, and micro-biome, as well as health, mental health, and suicide prevention. For many decades, Tom has been a fierce advocate for progress and change, and his work continues to have an enduring impact on public discourse in Australia and beyond. In the weeks preceding the conference, Tom has been recognised as Senior Australian of the Year.
Professor Calma is speaking on Friday morning.
---
Full speaker list
Speakers, panelists and facilitators are listed here alphabetically, linked to their talk page where their full bio is listed.
NB: This list is still in the process of being populated
AB
C
DEF
GH
JKL
MNO
PQR
STU
VWXYZ
---
Provocateur keynote
Prof. Julian Cribb AM FRSA FTSE
Australian author and science communicator
Julian Cribb is an Australian author and science communicator.
Julian Cribb is an Australian author and science communicator, and was the founding president of the Australian Science Communicators. He is a fellow of the Royal Society for the Arts, the Australian Academy of Technological Science (ATSE) and the Australian National University Emeritus Faculty. He is a Member (AM) of the Order of Australia (General Division).
Mr Cribb's submitted talk was selected as the provocateur keynote on Wednesday midday.
Supporter keynote
Professor Jagadish AC PresAA FREng FTSE
President, Australian Academy of Science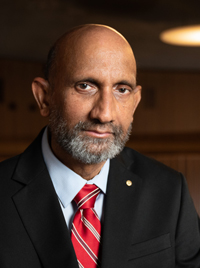 Professor Jagadish's professional journey to becoming one of Australia's leading science figures started studying in India without electricity, studying by the light of a kerosene lamp. He has a unique perspective on the value of communication, and the barriers it can pose.
Jagadish completed his PhD at the University of Delhi in 1986, and worked as a post-doctoral fellow at Queen's University in Ontario, Canada, before joining the school of physics at ANU in 1990. He is passionate about education and has supervised 65 PhD students and mentored 50 post-doctoral and other fellows over his career as a leading nanotechnology pioneer.
He is highly awarded and was named a Companion of the Order of Australia in 2016, and received the UNESCO medal in 2018, and the Pravasi Bharatiya Samman Award in 2023. He is a Fellow of the Australian Academy of Science, the Australian Academy of Technology and Engineering, the American Physical Society, and the National Academy of Engineering.
The Australian Academy of Science has graciously provided significant resource to the ASC to enable the running of the 2023 conference, in kind. Jagadish is speaking in conversation with ASC co-president, Dr Tom Carruthers, on Wednesday afternoon.
---
Main page | Welcome reception | Gala dinner | Post-event mixer | EMCR day | Program | Talks, panels & workshops | Speakers | Buy tickets