Thank you to Simon Chester for providing us with this president's article.
With 2014 marking the 20th anniversary of the Australian Science Communicators (ASC), it's a worthwhile time to talk to some of its past presidents, and find out some of their fondest memories, what drew them to science communication, what the big issues where back when they were steering the ship, and what issues remain now and into the future.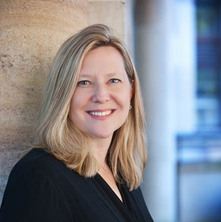 Joan Leach is the current President of ASC, and Convenes the Science Communication Program at the University of Queensland. She is also Associate Professor of Rhetoric and Deputy Head of the School of English, Media Studies, and Art History at UQ.
Joan believes that there are 2 sets of issues for Science Communication as a field of research and professional practice.
"First, there are the communication issues that arise because of the directions that science is taking. So, climate adaptation research, neuroscience, particle physics, and the wide diversity of research challenges science communicators to come up with strategies for dissemination, for engagement.
"But also, there are a range of issues that emerge about science communication itself. Should it be a field of advocacy or/and criticism about the role of science? When is communication most effective? How do we evaluate our effectiveness? To be a successful science communicator, you need to engage both these issues and that's a big ask—basically, you need to be a reflexive practitioner.
Likewise, the issues facing science communication in the future will also fall into the two camps of research and communication.
"On the issues that research brings to the table, climate adaptation and our post- or trans-human future that I think are the biggies. And, they are related issues. With climate change a reality, alongside the real changes technology can bring to our brains and the rest of our bodies, there are some serious questions about what the future of humanity looks like. This also covers questions of our relation to each other and the planet. Framing these questions is a huge task.  And these 'big' questions relate to how we see smaller research results and communicate those. And, if we want to upstream some of these questions and engage larger audiences before crises loom even larger, we have a huge task in front of us.
"On the communication front, I think questions of interdisciplinarity are increasingly important. By that, I mean synthesising insights from across the humanities, social sciences, and natural sciences. A lot of lipservice is given to interdisciplinarity, but to really achieve it is a huge challenge that includes synthesis, but also knowing when approaches from one discipline are compatible (or not) with those from another."
Joan is optimistic about her time ahead as ASC president.
"I'd love to look back at this time and see the growth of the ASC and an increase in the organisations relevance to the big questions of science in Australia and the region."
Science communication has always been an interest of Joan's, and her broad training complements it well.
"I've always been drawn to science communication because of the mix of intellectual and practical challenge directed at things that matter. Also, this field means that I don't have to 'turn off' bits of my brain; science communication is creative, critical, analytic, and practically challenging. In my education, I've formally studied biology, biophysics, philosophy, rhetoric, classics, and history and philosophy of science. And they all matter to science communication (if you buy me a drink, I can tell you how!).