Thank you to Simon Chester for providing us with this president's article.
With 2014 marking the 20th anniversary of the Australian Science Communicators (ASC), it's a worthwhile time to talk to some of its past presidents, and find out some of their fondest memories, what drew them to science communication, what the big issues where back when they were steering the ship, and what issues remain now and into the future.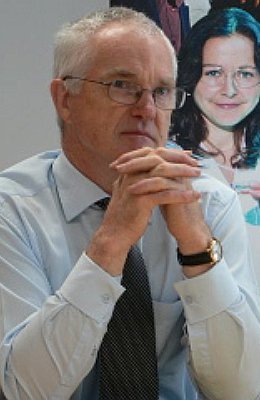 Toss Gascoigne, now a consultant in science communication, has been involved with ASC since its formation.
"I was involved in ASC from the beginning, helping convene the initial planning meeting at the National Press Club in Canberra, and working on the Executive for the first 10 years.
"When ASC started, it unleashed this huge wave of support, because so many people worked in professional isolation, and they wanted colleagues to talk to and share experiences. 375 people signed up as Founder Members, as a sign of support for ASC – and that was even before we wrote the constitution and had the first meeting!
"ASC started just before the first courses in science communication began at Australian universities, so … people came in from backgrounds in journalism or teaching, or science, or editing and writing or PR.
Toss began his science communication journey as a teacher.
"I was a high school teacher in Tasmania, in English and social sciences. Teaching was great (and so is Tasmania) but one can have too much. So I moved back to Canberra and took up an editing position (succeeding Will Stefan) with CSIRO's Centre for Environmental Mechanics on Black Mountain.
"What I found was I loved working with scientists – their work is so interesting, their logic so compelling, and the problems they approach so relevant.
"I'm interested in how science communication has emerged in Australia (and other countries over the world) over the last 35 years, and what were the steps and what preceded it. So, when were the first university courses in science communication? When did research in these areas start? What is our history of writing papers and organising conferences? What organisations have we formed, and how does Australian experience with the rest of the world."
Toss will be talking about the history of science communication in Australia and New Zealand at the SCANZ breakfast event (http://2014conf.asc.asn.au/schedule/special-events/scanz-asc-breakfast-event/), and during a panel (http://2014conf.asc.asn.au/schedule/the-emergence-of-modern-science-communication-in-australia-and-new-zealand-toss-gascoigne/) as part of the ASC conference.