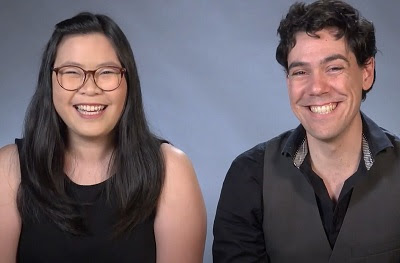 Where-in-the-world-is-Tom? Turns out he just couldn't stay away from #ScienceWeek, getting into Perth just in time for at least one event. Congratulations to everyone for getting through – we know how busy August is for many of us.
Behind the scenes, we've kept busy continuing work on next year's conference, the website/CRM revamp, and preparing the ASC events we hope you got to enjoy. A big shout out to those members who have been assisting. Local branches and teams are also gearing up for some events in the later part of this year, so keep your eyes peeled.
Looking ahead, this month we're both expecting to be in Perth to further conference planning and other strategic ASC business. Please get in touch if there's someone or something we should check-out while we're there!
We want to give a little shout out to Emma Berthold who has been supporting us in an ad hoc contracting role after Kali resigned. We are currently on the hunt for a bit more support to reduce Emma's load, and have a paid contractor role now available. We would greatly appreciate you sharing it within your networks to anyone who might be suitable.
We've had a couple of events this week – including Networking on Thursday and we hope that people got the chance to go see Jen Martin in discussion with Ally Watson, Founder and CEO of Code like a Girl. Keep your eyes on our socials as there may be one more national event later this month (Tom's trying to work something up).Looking forward to October, we've got another networking event and our national careers night. On to the future!