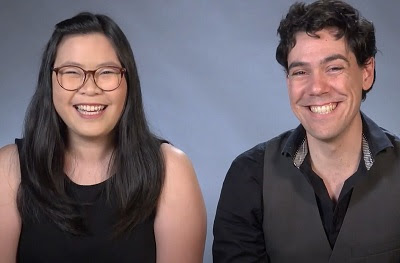 Welcome to another month of events. We've got our monthly member-only networking event and our national careers night. Also this month, Tom's sneaking in two quick webinars with winners of this year's Eureka Prizes.
In conference news, Jirana has just returned from a scouting trip in Perth and after many site visits, we have a healthy list of quotes to consider. A big shout out to the Perth branch and others for their support in getting this all going. The look of the week is taking shape. The conference theme has been confirmed to be Support, Connect, Grow – a reference to the essential role that the community plays in resilience against misinformation. We'll be seeking sponsors in the coming weeks – please do get in touch if you know your organisation is keen to be involved.
We have some exciting news regarding the new website and member services platform. After what have been months of trials and discussions, we're able to share that we've opted to engage with an Australian platform known as Members. This has many advantages over the previous US-based solution that was no longer fit for purpose. A big shout out to Jin-oh for helping us progress this through. We hope to be able to share a sneak peek at what our system will be capable of by the time of the AGM.
In scicomm policy, we've submitted our response to Australia's draft National Science and Research Priorities. In the submission we thank the Office for including key issues we raised at the Roundtable earlier this year, and emphasise the crucial need for science communication beyond a publicist function. You can read the full submission here. For our full list of recent policy submissions and position statements, you can now go to this new page on the website.
A quick thank you to those who shared around or expressed interest in the interim Executive Officer position. We're currently in contract discussions and will likely have two people share this role in the coming weeks. They'll be prioritising operational matters to ensure we catch up on our legal and financial obligations, and in general just help us get through to the end of the year. Hopefully, this will reduce some of the load that both of us have been absorbing over the past few months.