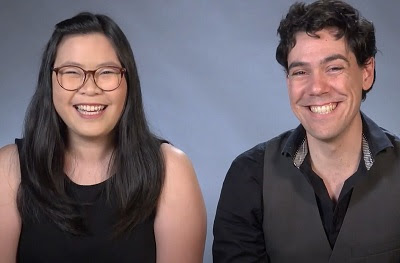 The lead up to May stirs strong memories for us. Before becoming the ASC presidents, our April and May would be filled with hundreds (if not thousands) of messages, emails, meetings and volunteers preparing for the Pint of Science festival. This year, although not filled with Pints, our personal lives have exploded with house moves, new jobs, renovations and family visits. It's been hectic!
We've still managed to progress a few things, albeit slower than we'd normally like. There's been some cool activity reestablishing dormant branches. A steering committee is forming in preparation for a newly elected Melbourne committee by the next national AGM. Sarah Bradley and the team will be coordinating events throughout the rest of the year to help kickstart re-establishing the branch. Please reach out if you're keen to contribute in Melbourne. In Adelaide, a similar model is being run by Lisa Bailey and we are sure she will accept any local help. Finally, we want to hear from anyone who would be willing to help reignite activity in NSW/Sydney. Please do get in touch to find out how you can get involved and what support the national team can give you.
As mentioned in our last update, we are still looking for interested individuals to help us shape the future activity and direction of the ASC. You can find out more HERE (we've fixed the form!). Please don't hesitate to get in contact if you want more information.
There's an ongoing project to develop a publicly accessible Business Directory for ASC members to have their services listed on the website. We are trying to prioritise this work to make sure this happens but want to understand who wants to use it so that we can make it most useful. If you would be interested in being listed in such a directory, please fill in this form at your earliest convenience as we are very keen to have something up as soon as possible.
Finally, some international news. Tom is now representing Australia and the ASC on the preparatory committee of the World Organization for Science Literacy and was introduced to the committee at the first meeting of the year. There are some very exciting projects starting and underway where there is the opportunity for the ASC to play a leading role. There are also some potential paid and volunteer opportunities for ASC members to contribute to the work of WOSL. You can find out more about WOSL at their website and Tom will update us via the ASC blog and this newsletter when more information is available.